For several years, Marie has been transmitting the gestures and the vision of this know-how to different audiences. With Wecandoo she offers two types of workshops :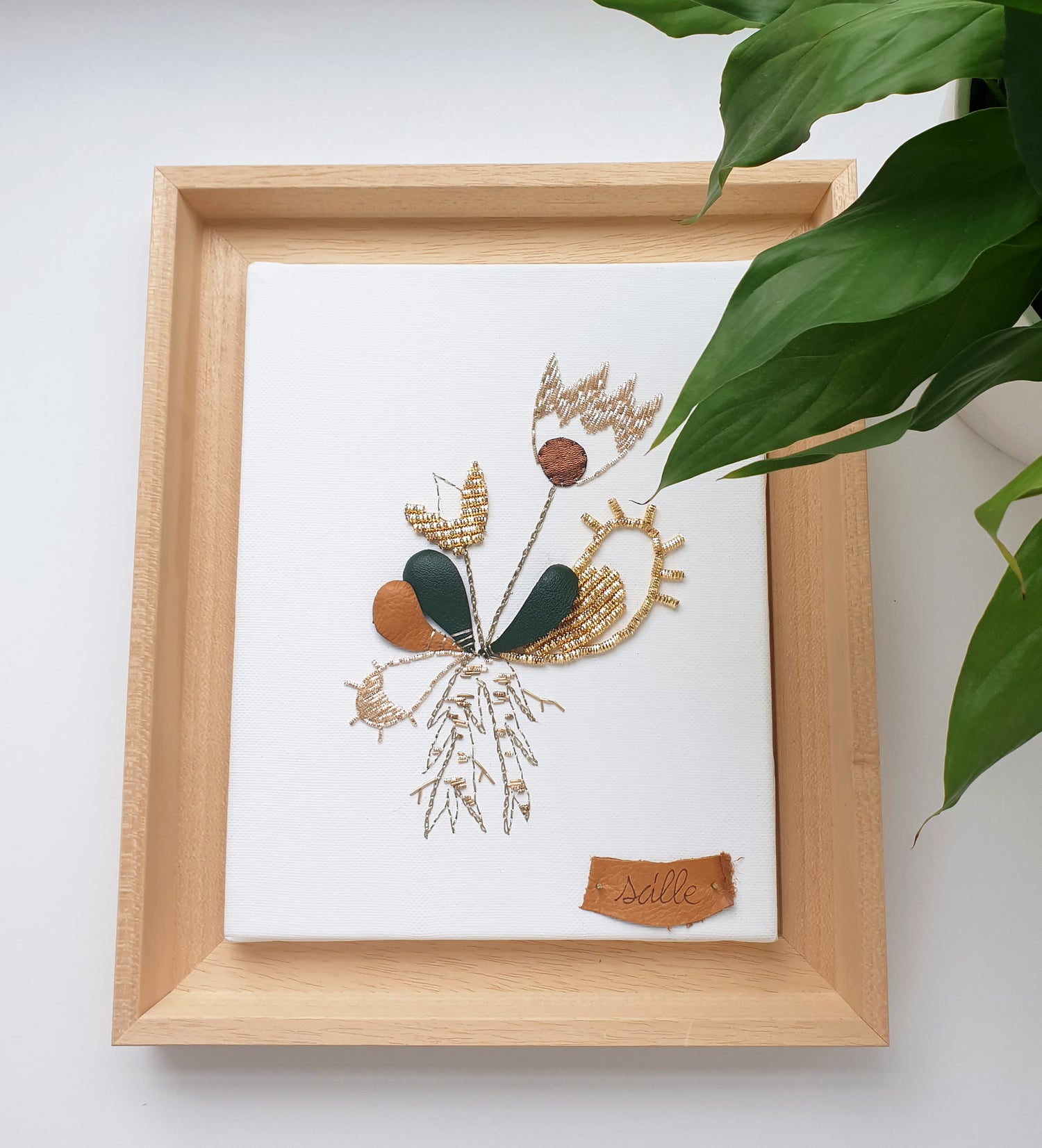 Embroider your herbarium with gold thread
You would like to discover metallic embroidery? I suggest you create your own painting, inspired by plants, with golden reflections.
I reserve my workshop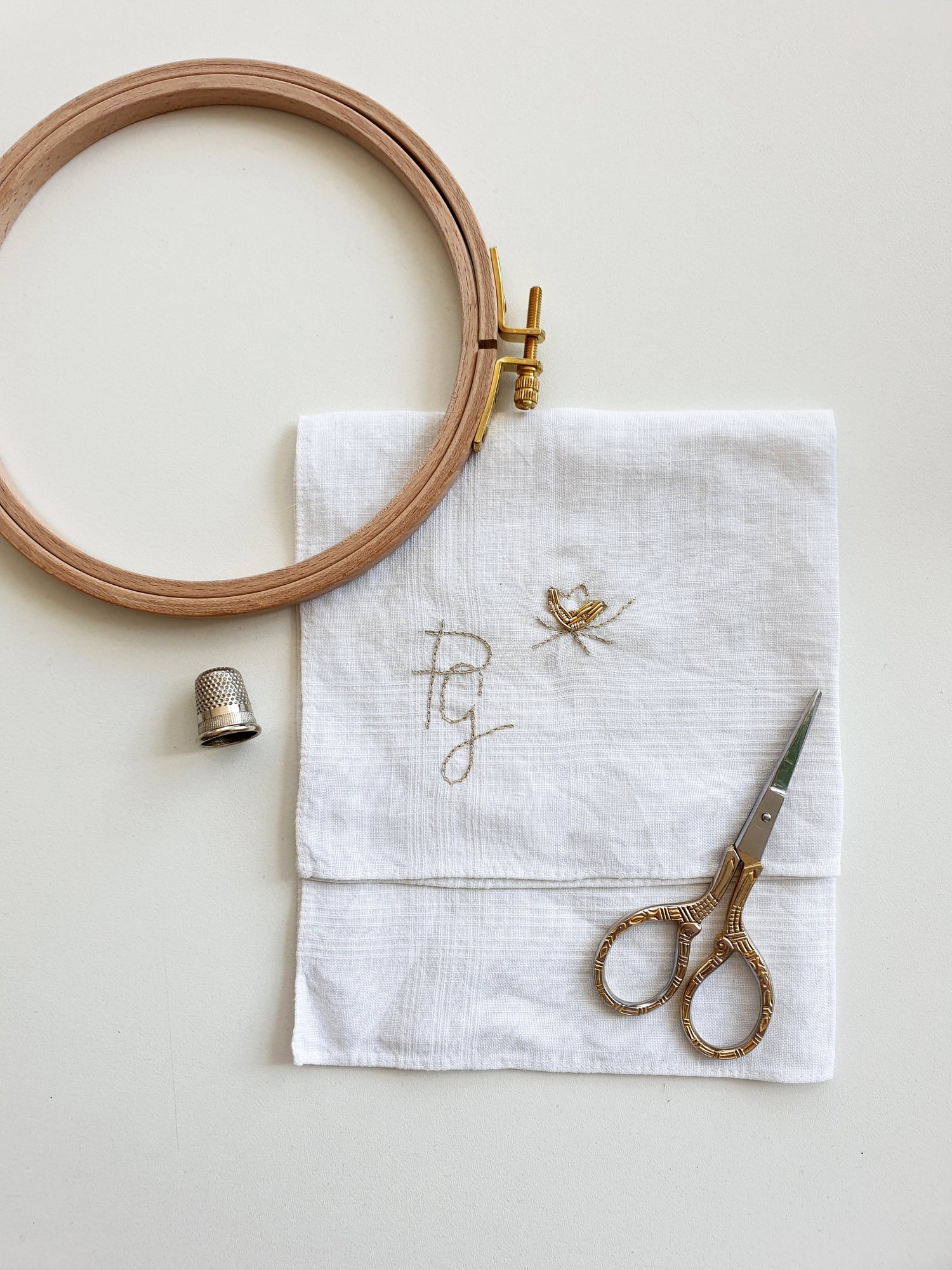 Embroider your cotton handkerchief with gold thread
If you like the idea of a unique and revisited object, then I invite you to a workshop to hand embroider your vintage handkerchief.
I reserve my workshop